Disclosure Statement:  I am not employed in the aquarium industry, am not paid or receive "kickbacks" for my reviews, and I am not involved in any sort of sketchy deal. These reviews are purely my honest assessments, and I apologize for any personal bias that may arise during these reviews.
Eheim Water Pump:  A+
I always try to get the best bang for my buck, and I used to think that was the case with Mag pumps.  However, after owning 5 and having each one die right after the warranty expired, I've decided I'm done with Mag pumps.  I have had two Mag 5's, a Mag 7, a Mag 9, and a Mag 12.  I made the switch to Eheim after hearing great things about their pumps and about how long they last (there are many claims of 10+ years.)
Although the Eheim pumps available put out less water than the Mag pumps, they're bigger.  The one on the left is an Eheim 1262 which puts out 900 gph (3 year warranty).  The one on the right is the Mag 12 which puts out 1200 gph (5 year warranty.)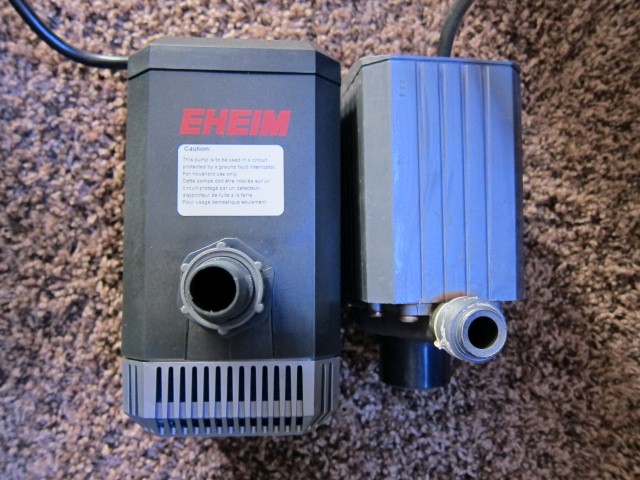 Although the Eheim pump is larger, it has a built-in sediment filter, which makes the overall footprint smaller.
The Eheim pump can also easily be run internally (in the sump) or externally through a variety of included fittings.
I also liked how the pump outlet fittings screwed over the hose, thus eliminating the need for zip ties, etc.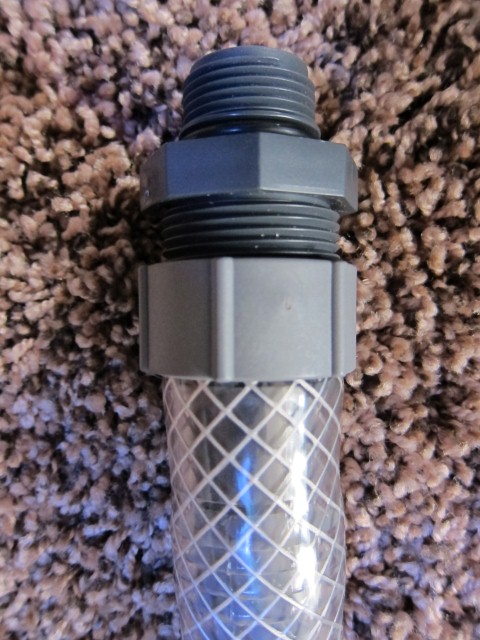 Lastly, and most importantly (in my opinion), the Eheim pump was *much* more quiet than the Mag pumps.  I'm an Eheim convert now – I highly recommend them!