Disclosure Statement: I am not employed in the aquarium industry, am not paid or receive "kickbacks" for my reviews, and I am not involved in any sort of sketchy deal. These reviews are purely my honest assessments, and I apologize for any personal bias that may arise during these reviews.
Hanna Phosphate Checker:  B-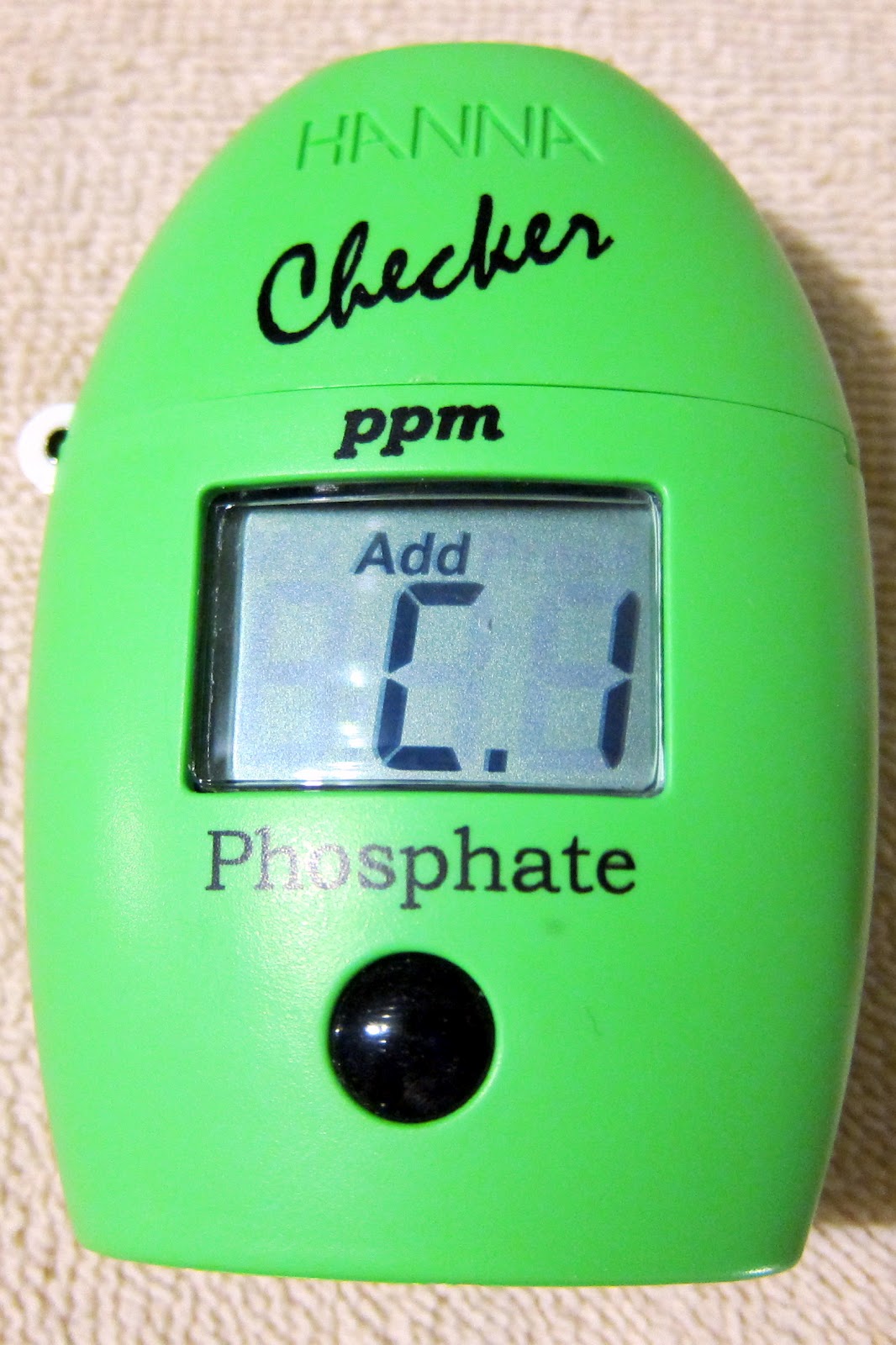 After straining my eyes for years trying to tell what color my Salifert phosphate test kit was showing, I was thrilled to find out Hanna made a digital test.  The test kit comes in a plastic box (great idea as Salifert's cardboard boxes do not hold up well in a damp environment.)  However, this box was nearly impossible to open (I broke a nail…grumble!)  The whole thing just felt like cheap plastic and reminded me of a kid's science toy.  I think most aquarists would like to think of themselves as genius mad scientists.  So, it'd be nicer if this kit looked a bit more…professional…without skimping on the ease of the test.
To perform the test, the checker must be calibrated with a small vial of tank water (fill the vial with tank water, screw on the cap, and stick it in the checker…easy peasy.)  Next, take the vial out of the checker and pour the reagent packet in.  I did not like this step.  I ended up getting reagent all over the place in trying to get it in the vial.  I would've preferred to use a container of reagent with a small spoon (like in Salifert's test kits).  But, it was nice knowing each packet was the exact amount required.  Also, these packets are a bit pricey, but I guess it's better than having a Salifert test kit that I can't even use.
Once I placed the vial back into the checker, the checker gave me my results:  phosphate was at 0.04.  Sweeeet!  I was very happy that I knew the value was correct and that my eyes didn't hurt.
At that point, I would've given the product an A-, but the next day, it quit working.  It is being replaced under warranty, so we'll see if the next one holds up longer.  If not, the rating will go down…much, much lower.