Although a lot of Scolymia are dying in hobbyists and vendor aquariums in what I'd consider unprecendented numbers, I appear to have success. The same corals I was told wouldn't survive so I could have them, have turned into my little beauties. Here's another story about a fantastic Scolymia rescued.
This Scolymia appeared to have also suffered from a sting due to the freshly exposed skeleton on only one side of the coral. The mouth appeared healthy with only minor stressing (notice the skeleton sticking up through the tissue.) I treated it like I treated the one in the previous post: dipped and placed into a healthy system. Sometimes, moving a coral into a different environment is all it needs.
May 2009

April 2010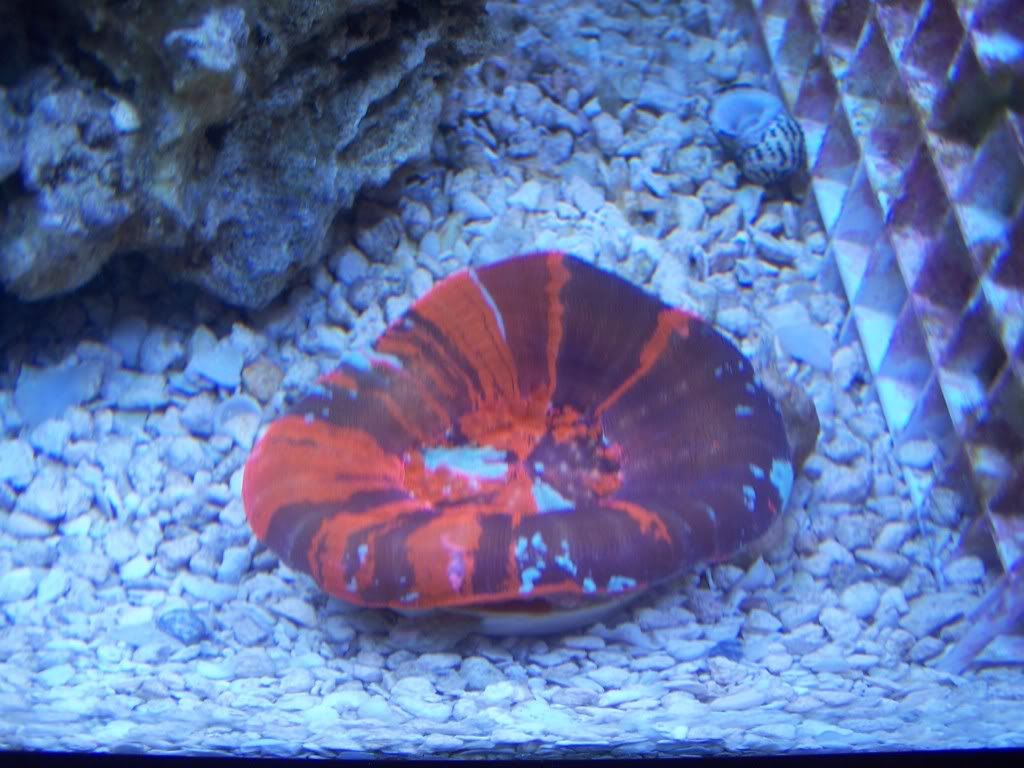 February 2011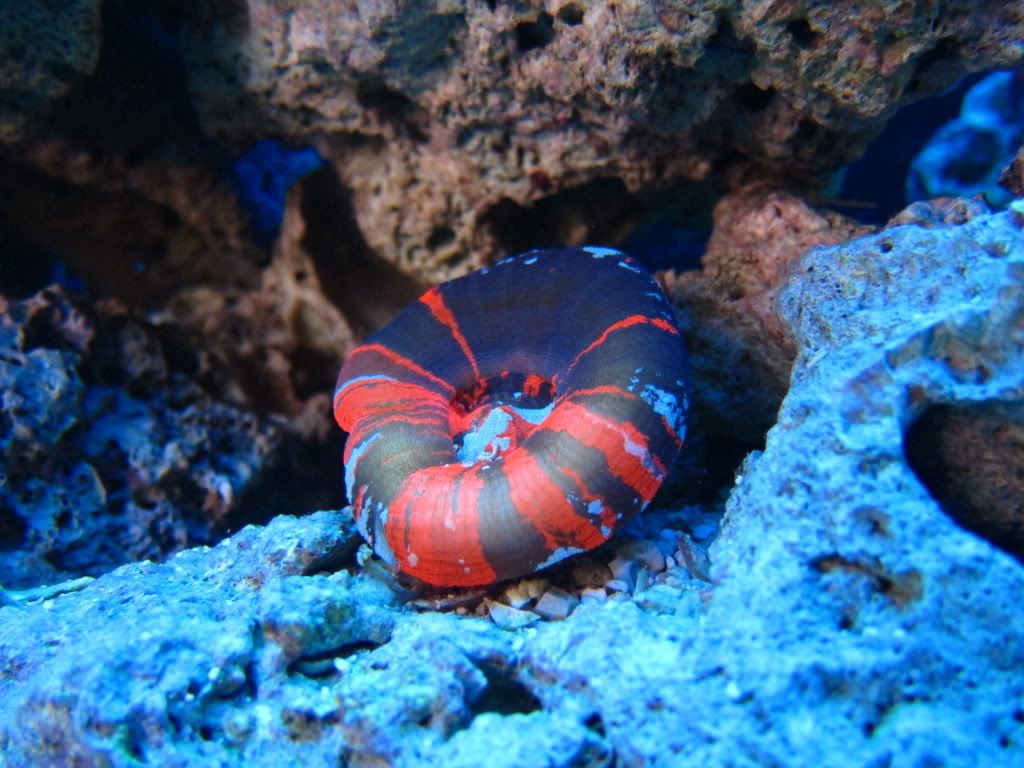 If you ever have a coral that is not doing well in your system, I suggest try having a friend with a healthy quarantine tank try caring for it for a few days. There are a lot of variables in reef tanks that we cannot yet test for or treat. On the flip side, keep a healthy quarantine tank for yourself and for friends in need. You never know when you'll need it.